Apply now: 13 week Program
Boost Your Sales Performance
Course Overview
Sales performance is the most crucial aspect in a tech company.  Rolling out a systematic way of sales is the only way to scale your revenue.

Boost Your Sales Performance is a 13 week program focused on the ins and outs of selling.   Every week you meet up with your mentor for 2 hours, learning and applying your knowledge in a one-to-one setting.

The program is ideally suited for entrepreneurs and founders that have a startup or scale up looking to accelerate their revenue.

The program is built upon 3 key pillars that define high performance, and those are skills, process, and last but not least, your people.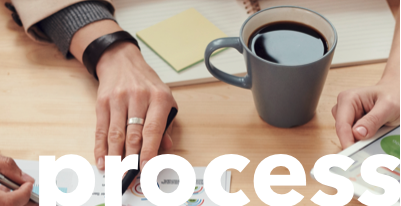 Is this course for you?
The Sales Coaching Program is for anyone who wants to:

1. Scale revenue fast

You will learn a systematic way to scale your revenue, by increasing the output, as well as a focus on skills and cadence. 

2. Significantly improve Sales Conversations

You will gain a solid understanding of storytelling, becoming a trusted expert rather than a product pusher.

3. Create predictable revenue streams:
You will learn a consistent way to manage your pipeline and dramatically improve your forecasting.
4. Improve the Sales Skills in your organisation:
You will gain key skills that will improve the way your organisation is selling, by creating urgency with the customer and resulting in an improved conversion rate.
5. Set a world class Cadence and Performance Management:
The way you set the expectations in your sales organisation is the difference between scaling and losing, between igniting your people and burning them out.  Learn best practices of high growth organisations.
6. Hire and retain top talent:
Learn how to hire, retain, and reward top talent.

7. Launch high performance sales coaching:
You will learn the key methodologies to coach your sales teams for performance.
8. Build a high performance culture:
Learn the components in a sales organisation that will help driving your high performance culture.

Listen to what Wendy and Kristina, founders of Secret City Trails have to say about the program:
Interested to bring your sales performance to the next level?   Fill in this form to set up an intro call:

1. 1-to-1 Coaching

This program is dedicated to you.  This means that the material will be directly applied to your unique environment. 

2. Interactive Session

Learning the principles and course material is one thing, but these course also covers exercises for you, for example sales plays, mock coaching sessions.

3. Implement directly into your organisation

We will use the information in your organisation to implement what you learn.  For example, we will use our methodology to look at your pipeline health and forecast your 6 month revenue.

4. High performance coaching

I am a former top sporter and national champion and use the same coaching approach in sales and strategic coaching.  This means that high performance is the result of implement the right material, being surrounded by the right people, and relentless practice.

5. We will find your origin story
Starting from your 'Why?' is crucial in building a high performance organisation.  We will craft your origin story which is the foundation in your sales narrative.

5. Fun!
Those sessions are fun.  Only a relaxed mind can learn.  So we work in an informal setting and celebrate all the progress we make.   

Interested to bring your sales performance to the next level?   Fill in this form to set up an intro call:

Why should I take this program now?

Tech founders know all about product.  And now is the time to build a sales strategy to further scale your organisation.  You will know a way to hold efficient sales conversations.  You will also know how to buld and manage your pipeline, and you will know how to attract and reward top people.
By becoming a sales driven organisation, you will drastically increase your deals.  Imagine the following: one customer managed to decrease their sales cycle by a factor of 3, and at the same time, they spend 3x more time on sales.  This is the difference between looking for external funding and becoming a profitable and sustainable scale up, without further diluting ownership.
What is this course about?

This program will boost your organisation.  It will accelerate your sales in a very systematic way.  It will equip you with tools, processes and skills to bring your sales org literally to the next level.
Will this replace my need for a VP of Sales?

No. You will definitely need a dedicated head of sales.  However, I have seen people waiting 6 months, or even a year, to find the 'right' person.  And while you should hire the right people, the reality is that, you cannot afford waiting 6 months for somebody to set up your sales and build your momentum. 

This program gives you the tools, processes and proven ways to shift into a salesdriven organisation so that you have already momentum for when your VP of Sales comes on board, and then can build from there, setting your VP of Sales up for success.
Are there any prerequisites for the program?

There are no formal prerequisities, however you will have the best results if you dedicate the time and implement what you learn. 

When are the sessions?
We dedicate weekly 1 fixed 2 hour slot for 13 weeks.  For practical reasons, we aim to keep the same time slot over the 13 weeks, however we try to be as flexible as possible to accomodate changes in our diaries.   

Do you still have questions? Send us a mail and let's have a conversation about your goals and it gives you a chance to get to know us better!